Book a FREE Call Today
Do you have a question about which makeup or skincare product is right for you? Set up a call with us and we can help you choose the right product shade, texture, and ingredients for your skin.
Book a FREE Call
Making your Daily routine easier and healthier With A curated selection of clean, natural beauty products made (with love!) in Canada.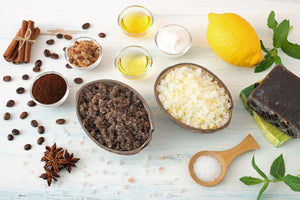 Meet Maria
I'm Maria Velve, a certified makeup artist and Toronto's green beauty expert on a mission to connect you with clean and effective makeup and self-care products and teach you to use them in a way that makes you feel great and – most importantly – like yourself.
Read More
FREE DOWNLOAD
The Secret To Aging Gracefully
In this free magazine-style guide, I will show you the quick shifts you can make to take care of your skin and age gracefully from mid-life and beyond.
Download the Guide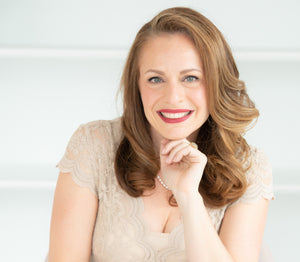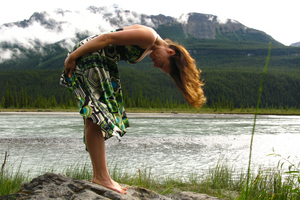 Our Land, Our Beauty, Our Brands
We carry only the best in Canadian makeup and skin care, made by real people like Helena, Graydon, and Candace.
We stay current on all of our ingredients.
We are impartial and transparent regarding what works and what doesn't based on personal testing and research.
We provide simple advice, tips and techniques for every woman.
Read More
3 Skincare changes for fall
It's getting cooler. The leaves are starting to dry out and a similar effect will be felt by your skin. Don't wait for your skin to feel dry, start now with these skincare...
Learn more!

Virtual Green Beauty Services
Reduce your product overwhelm with an one-on-one virtual green beauty consultation or makeup lesson with Maria today!
BOOK NOW
ZEYNEP U 
"Maria is so passionate about her work! She lives and breathes this stuff! It is also evident that she is a professional teacher, as she is so patient, and dedicated to teaching the skills required to do your own makeup later on. Maria was able to give me suggestions on how to do a good "light" job for the office, and how to do a bit more if I am going out in the evening. Her lessons will stick with me forever. She was also able to recommend products that work for my skin tone which was invaluable for me!"
EMMA R
"I had Maria do my makeup for a holiday party and she was amazing. I am very reluctant to have anyone do my makeup but Maria came highly recommended so I decided to give it a try. She listened carefully to what I wanted, walked me through what she was doing, and was very friendly. I was thrilled with the end result – the best makeup application I've ever had! I highly recommend working with Maria."
CINDY P
"I have known Maria for about 8 years now, and she's not only a good friend of mine, she is and will always be my go to person for beauty and make-up advice. Maria is committed, not only as a friend, but to anything she does in life. She is energetic, talented and driven. Maria was kind and generous enough to do my make-up for my wedding 6 years ago. The entire process was amazing! I am not one to wear any make-up but she made me feel so comfortable. She put my wants first, offered her opinion, and explained."
Follow Us on Instagram